All You Need To Know About Going Blonde – Top Tips from Michelle Marshall Hair Salon in Cardiff
Creating the perfect blonde hair colour takes skill, knowledge and confidence so it is always best left in the safe hands of the professionals at Michelle Marshall hair salon in Cardiff.
Hair colour is a science and we have vast knowledge and experience of the way your hair will react to the colour products and the colour placement needed to produce the best results for all our clients. We'll always maintain the health and condition of your hair whilst colouring it too.
There are so many shades of blonde and it's important to us that you have the exact colour you desire, so please book in for a complimentary hair colour consultation prior to your appointment.
In the meantime, take a look at this article which answers lots of your questions about what it takes to go blonde and check out some of the gorgeous blonde looks below, which we've created in our salon.
Areas We Cover
Cardiff
Newport
Bridgend
Swansea
Bristol
Will Blonde Hair Suit Me?
Of course! You can choose any blonde shade you like, but the hair experts at our salon in Cardiff can also advise you on the perfect blonde colour for you. Here is a quick guide:
Light Skin Tones – Opt for golden, strawberry or light blonde colours.
Medium Skin Tones – Choose honey or golden blonde, beige blonde, and light blondes with warm tones.
Dark Skin Tones – Warmer, darker blondes work best such as caramels and golden blondes will suit you best.
If you've seen a blonde look you love, bring in the image to show to your stylist and we will aim to turn your idea into reality.
What Are The Most Popular Blonde Hair Colours?
Where to start? There are so many to choose from! Some of the popular blonde styles here at Michelle Marshall salon are balayage and highlights. In terms of colours, silver-grey tones, platinum ice-white blondes and golden blondes are very popular right now. Alternatively, why not try an on-trend strawberry blonde or rose gold look?
What Blonde Hair Techniques Do You Offer?
Highlights, balayage and colour toners are very popular blonde hair techniques, while other clients still love all over permanent or semi-permanent hair colour. Our Redken Express Hair Colour service is also a popular way to add speedy face-framing highlights to your hair with the Brighter Lights range.
As well as this, we offer a host of blonde hair techniques. Talk to your stylist about the look you want and we can then recommend the best technique to achieve it. These are some examples of the hair colour techniques you could try…
Foiling/ Babylights/ Microlights/ Scatterings
Flashlights or Colour Panels
All-Over Hair Colour
Glossing to Enhance Colour & Shine
Ombré, Balayage & Root Stretching
Colour Melting
Multi-Toning
How Much Will It Cost To Go Blonde?
This really depends on your hair's current condition, length and technique or level of blondness you want to achieve. Book in for a colour consultation where we can give you a no-obligation quote. You can also check out our price list for all our hair colour pricing options here.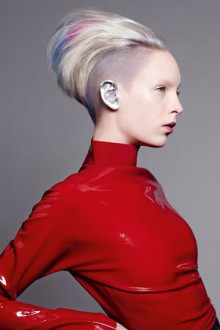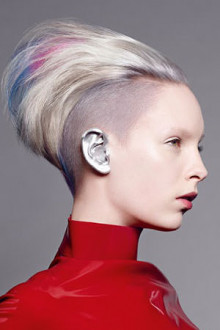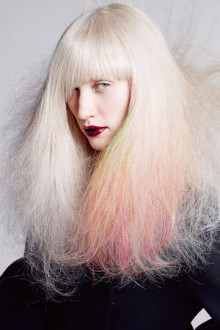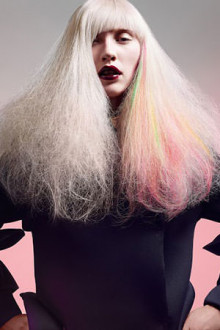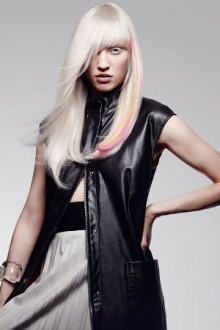 Can Brunettes Go Blonde?
Yes, brunettes can certainly transition to blonde! It's worth bearing in mind though that this will take time and effort to achieve and maintain. Book in for a hair colour consultation and we will explain the process, time, the colour that will be achieved and price.
Will Going Blonde Ruin The Condition Of My Hair?
Advances in hair care products mean we can protect and even strengthen your hair during the hair colouring process. At Michelle Marshall Hair Salon we are fully committed to creating the very best in hair colour services, so we include Redken ph Bonder in all of our hair colour processes.
Redken ph Bonder is a revolutionary product which protects your hair from damage during the colouring process. It does this by lowering the ph of the hair colour products used and restoring your hair to its natural acidic state. The result is hair that is incredibly shiny, super strong and healthy.
To maintain your hair's condition and healthy ph after your initial treatment we recommend Redken ph Bonder Post Service Protector to use at home. We also have a number of strengthening products available to which are great for colour-treated hair (and also really help if you suffer from dry hair or split ends!) These include Pureology Hair Treatments, which are 100% vegan and paraben free. Find out more about our hair treatments here.
What Are The Benefits of Having Blonde Hair?
We appreciate all hair colours here at Michelle Marshall, but as we're talking about blondes, here are just a few reasons you might want to join the blonde brigade!
Each shade of blonde has a different character. Whether you want to look innocent or to portray a sun-kissed beach style, blondes are a great way to add elements of your personality to your hair.
When you go blonde, you're not just going for one colour – blonde hues let you play around with other exciting colours too. Temporary tints such as quirky pastel shades or hair chalks show up brilliantly on blonde hair, so you can almost try out a different shade for every mood and outfit.
Blonde shades have always wielded the power to turn heads. In choosing to go blonde, you could join the likes of Marilyn Monroe, Cameron Diaz and Brigitte Bardot!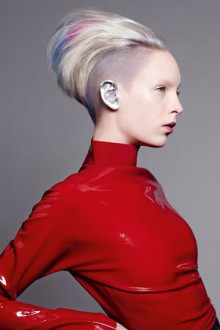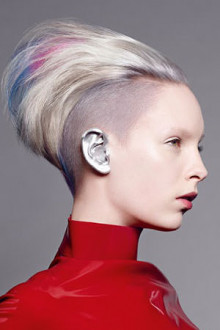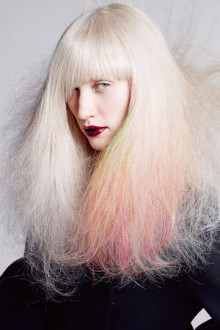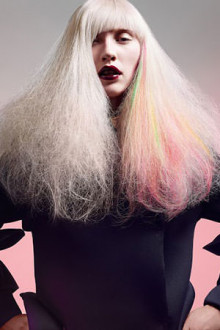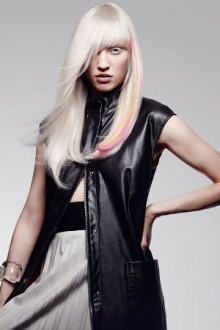 Are There Any Disadvantages To Having Blonde Hair?
If you opt for an all-over new hair colour, you will need to pop into the salon to have your root regrowth touched up every eight weeks or so. Regrowth with highlights is much less obvious, and you can have a T-section cover-up every eight weeks or so. Balayage is an even lower maintenance look and you may not need to pop into the salon for even longer. If you want to give your colour a boost sooner, we can apply toners and glossing treatments to your hair, although we'd call this a benefit more than a disadvantage – at Michelle Marshall, it's our job to pamper you!
How Do I Stop My Blonde Hair Looking Washed Out?
In-salon treatments are a great way of helping you maintain a vibrant blonde colour. In addition to Redken ph Bonder, we have a range of top quality Redken treatments to maintain your hair's condition and look. We also recommend Pureology's Perfect 4 Platinum range to preserve and protect your blonde hair.
Why Should I Use A Purple Shampoo?
You can prolong the life of your blonde hair colour by using the right hair care products at home. Professional colour-enhancing or colour-safe shampoos and conditioners are a must if you want to stop your blonde shade from looking washed out or brassy.
In particular, you can showcase the beauty of grey, white or light blonde hair with a color-depositing purple shampoo which will neutralise unwanted brassy tones. When hair is lightened or turns grey, its natural warm tones become more visible which means it looks more. A professional deep purple shampoo can strengthen and nourish your hair in one. It's also great for maintaining fashionable blue and purple pastel hair colours too!
Which Products Do You Recommend for Blonde Hair?
At Michelle Marshall we highly recommend Redken's Color Extend Blondage Range. Color Extend is Redken's latest toning and strengthening system to keep your blonde hair looking brighter and healthier. This purple shampoo contains pigments which cancels out unwanted warm yellow tones with cooler brighter ones. Ask your stylist for more information.
How Do I Remove Brassy Tones From My Blonde Hair?
A toner is also a great tool for neutralising unwanted yellow or brassy tones from blonde hair. Just like a purple or violet-toned shampoo, a toner can neutralise the brassy shades, while also adding shine to your hair.
Do You Offer Colour Correction Services?
If you've had a hair colour disaster with an at-home hair dye kit, don't panic, we can help correct your hair colour and change it back to something you'll love. Book in as soon as possible for a consultation so we can assess your hair and work on a plan to get it looking healthy and a beautiful colour once again.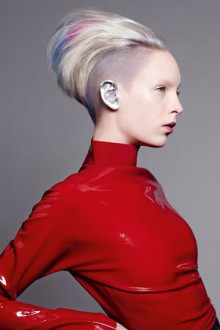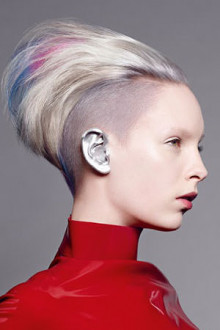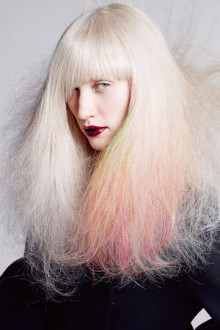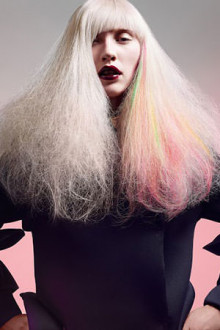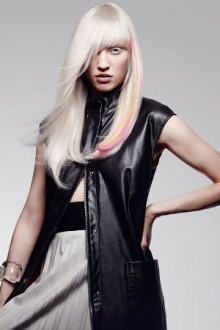 How Do I Book In For My New Blonde Hair Colour?
Call our salon on 029 2061 1566 or use our easy online booking system. Please remember that we offer free hair colour consultations and it is also important you come in for a simple allergy patch test 48 hours prior to any colour appointment.
---